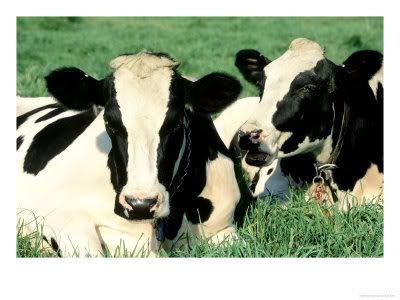 You're casually riding your bike through a beautiful park in Colorado. You're following the trail enjoying the scenery… Uh oh look out! There's a killer cow!
It sounds crazy but it's a true story. A lady was riding her bike through Boulder Open Space and Mountain Park when a cow crossed her path. She stopped, allowing the cow room to cross in front of her. The cow had other ideas. He knocked her off her bike and then stepped on her legs.
A park ranger found the woman injured on the path. She told him what had happened. The cow was searched for but had left the area by the time other rangers arrived. A warning to bikers and hikers was issued.
The open space of Marshall Mesa is leased by ranchers that use the land as a grazing area for their livestock. Witnesses that saw the attacking cow say it appeared to have an injured leg. The cows owner was notified.
Jason Vogel, vice president of the Boulder Mountain Bike Alliance, was quoted in a
Daily Camera
's Boulder & county news story as saying this attack was "odd, rare and random" although there was another cow attack in the same area in 2003. In that attack a woman was rammed three times and her pelvis was fractured by a grazing momma cow that felt threatened by the cyclist that was too close to her calf for comfort (say that fast three times).
I adore cows. Seriously. If you have any doubt just look at my email address. That will show you how much of a cow lover I am. I've collected cow 'things' for years and have taken more than my share of pictures of them in fields and on farms.
I've never had one attack me though. No charging, angry cows tried to knock me over and then step on me. For a brief moment I thought "Well, maybe it was because of the baby…" but no, there have been plenty of calves present when I was around the cows I've come in contact with.
The lady in this bike attack just had a stroke of bad luck in my opinion. Call it
cow
incidence that this was the second cow attack in the area. Just an incidental o
cow
rence. Ok, ok. I'll be good. I couldn't help it. This story just
moo
ved me.