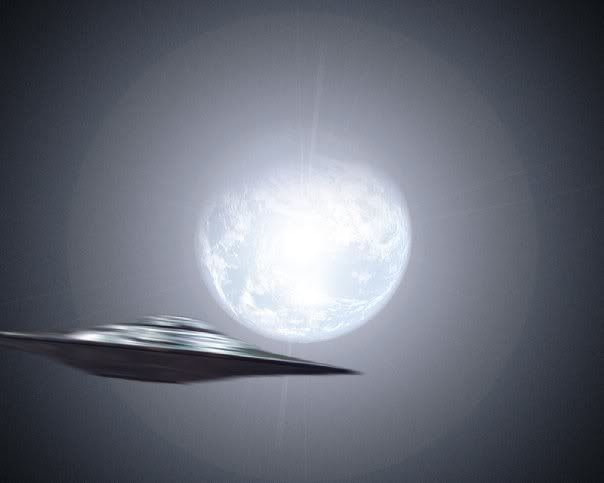 The eyes of Texas were looking at the sky on Sunday morning. They were all trying to see the
UFO
. I'm not joking. A fireball streaked across the Texas sky Sunday morning causing numerous residents to believe a close encounter was occurring.
One Texas sheriff's office had so many reports of the UFO that they actually sent a helicopter out to search for a plane crash or something of that nature. The FAA (Federal Aviation Administration) at first believed it was a satellite dish and a Russian space vehicle that had collided in space. They thought pieces from that crash were raining down on earth. They even posted a warning to pilots to be aware of debris in the air but later said that wasn't the case and the warning was removed.
Preston Starr (the observatory manager at the University of North Texas…how ironic is his name?) said that it was a pickup truck sized meteor. The FAA has agreed with him.
Now if you're anything like me, you're thinking about where that meteor landed. I can imagine a huge crater in the center of some small Texas town. People freaking out and running for the hills...
Not to worry, according to Starr anything that may have survived the trip through the atmosphere would be smaller than a fist once it reached the earth's surface. (I have to think a fist sized rock would still hurt pretty bad if it hit me though.)
I personally don't believe in little green men from outer space but I know a lot of people do believe. I'm not saying there is no life outside of Earth but I do find it hard to believe they have spaceships but haven't bothered to 'check us out'.
And I wonder how nobody knew a meteor was on its way. Aren't there hundreds, maybe even thousands, of people that do nothing but watch the sky? If a pickup sized meteor can get through without any warning what else is here?